In addition, make sure to look at the current market. This includes outside your niche. What are trends in the industry looking like for the coming year/quarter? How are your competitors performing (keep your competitor analysis up to date)? How does your company fit into the larger picture?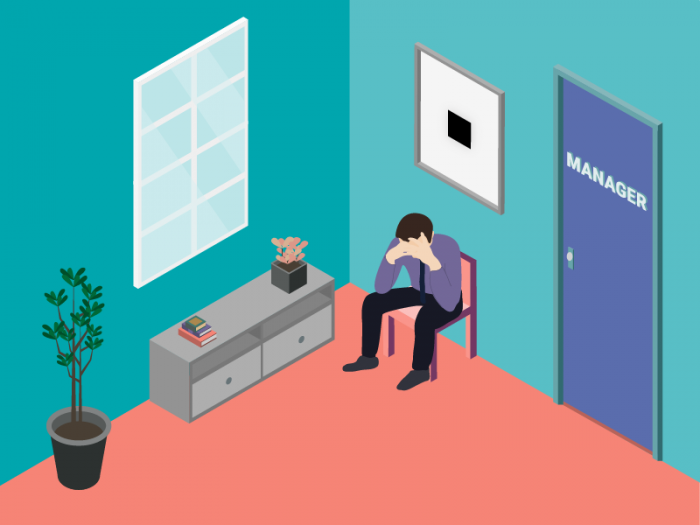 Business Goals: What They Are and How To Set Them
Business goals are an important part of the business planning process and ensure that a company stays on track to reach its short- and long-term objectives. These goals can be used in many ways, including encouraging teamwork among employees, helping a company achieve higher sales and supporting a business as it grows. In this article, we explore the definition of business goals, different types of business goals, how to set these goals and tips to guide you as you establish goals for your organization.
Business goals are defined as a goal set by an organization that supports its desired accomplishments over a specific period of time. Most business goals are used to outline a company's objectives, purpose and overall goals and to support the organization's business plan. This type of goal can be set for an entire organization or individual departments, supervisors, employees or consumers.
The business goals an organization establishes should be clearly outlined, measurable and specific. Goals that are not specific and measurable are much harder to achieve and are easy to lose sight of. Business goals can involve various areas of a company including its growth, profitability and customer service.
Setting Goals For Your Business Plan
This may sound a little straightforward, but please make sure that your goals are relevant to your business plan. You'll need to do that for sure if you want to seek outside financing. Just double-check that your business plan and current company goals are aligned.
What Business Goals Should You Focus On?
Let's do a little exercise first and foremost. Think about your organization. Just how many Objectives does that organization have at the moment? More often than not, the number is going to be higher than it should be. Doing too many things at once and spreading yourself too thin is a cultural thing that really needs to change. Again, it's about keeping ambition in check and remembering that you, and your team, are not superhuman.
So, when you want to focus, avoid goals like "successfully launching all new products in the next two quarters" or "marketing should write a new article on every single content theme available." No one benefits when you don't focus.
That being said, knowing which goals are the most important is not easy. You might not know what you want to focus on and, honestly, the best advice I can think of is that it's better to accidentally focus on the wrong things and learn from it for the next quarter than waste an entire year trying to do everything at once.
Another big thing is to structure your Objectives on multiple levels. For example, organization, department, team, and individual. That way, goals can be connected to each other and apply to various departments while still landing in that sweet spot of only have 1-3 goals per person.
The 80/20 Principle
In his own words, "You have to isolate where you are really making the profits and, just as important, where you are losing money." Despite how obvious this may sound, Koch emphasizes that most people get this idea wrong.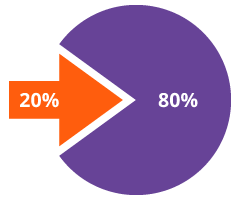 Products, Customers, Competitors
Product: It makes quite a bit of sense to start with product. See what data you have about the product or product group. From there, go to your sale from the quarter prior and work out the profitability after allocating all costs. Your big question is if there's a product, or part of the product, that is creating the most profit.
Customers: Whether you're B2C or B2B, you should conduct the same analysis with your customers. The goal here is to look at the total purchases by each customer. You need to see if there are any customers that pay a higher price, but are also expensive to deal with. For example, you may have some large customers that really help bolster sales, but they may ask for a considerable bargain that ends up hurting you in the long run. The key is to find a pattern and to point out the strange components that don't fit into it.
Competitors: Your profitability is determined by your competitors just as much as the product and customers. When conducting an analysis, your first step will be to figure out if you have different competitors in one part of the business compared to the rest. Your big question when looking at your competitors is if there's an area where you get more profit with less effort than them. Focus on that.
Goal-Setting Best Practices
Use pre-mortems: Also called prospective hindsight, pre-mortems help you identify potential problems that your own judgment may not even recognize. The purpose is to imagine a future failure and then explain the causes leading up to it instead of the other way around.
Align goals: You need to make sure your goals are aligned throughout the organization. According to research conducted by WCW Partners, only ⅓ of managers create goals with employees. Involving your employees early on increases business communication and transparency throughout the organization.
Collaborate: Team collaboration on a goal gives us accountability for more than just ourselves. This is crucial when it comes to achieving a goal. Sharing responsibility also means that employees can worry less about their individual contribution, hopefully increasing their amount of focused work.
What Does Success Look Like as a Methodology?
We touched on SMART goals earlier, but there's another, unrelated methodology that can help you achieve goals in a different way. The Objectives and Key Results methodology, pride and joy of Google, helps maintain the accountability and focusing aspects of goal setting. In addition, OKRs offer a structure for you to follow on how to set business goals yourself.
How to identify, prioritize and achieve business goals and objectives with the Theory of Constraints [Examples]
The Theory of Constraints is a business priority matrix that seeks to align all tasks towards goals, eventually compounding to successfully achieve a major goal. This can only be achieved with an understanding of current problems and how to resolve them.
The key to mastering this process is to identify and complete the tasks that align with your major goal. Below is a quick guide on how to identify the correct tasks to focus on, which will help you accomplish your end goal.
Pro tip: The traditional application of the Theory of Constraints is for factories and businesses that have complex dependencies. However, a simplified version can easily be applied to startups and small businesses. This business priority matrix can have large benefits for your business when executed correctly. The key to utilizing the Theory of Constraints is to identify "blockers" in your business and kill them.
Correctly identifying blockers is challenging.
Step 1 – Define your 12-month goal
This goal can apply to anything. Your goal can be to hire a team of 7 superstars, get more leads, bring in more revenue, get more customers, lower stress in the workplace, or anything else that will result in business success.
You need to live, breathe and believe your goals. Manifestation is a good practice. This refers to seeing something as true, so your subconscious drives you to do what you need to in order to make it true. For example, if you believe you're an entrepreneur, you will act like one, and eventually become one. But don't forget: you must be able to accurately visualize the goal.
Your organization needs to revisit the goal regularly, whether it's monthly, daily or hourly. You need to be tied to it, and put everything behind it. Drop the tasks that aren't directly tied to achieving a goal.
Goals must be:
Achievable = Ambition is a powerful driving force, but it works best when combined with being realistic.
Desirable = You need to be sincere about wanting your goals, and willing to dedicate your time and effort to them.
Believable = You must have the confidence that you can and will get there.
Step 2 – List your blockers
List out all the obstacles that are currently preventing you from reaching your goal. Think of it as a brainstorming session. Although it's easy to get caught up and carried away in this step, focus on listing things out.
Let's look closer at one of the blockers listed above: we are not converting enough trials into paying subscribers. At this point, we were converting approximately 20 percent, which is acceptable, but we can do a lot better.
Step 3 – Convert blockers into their opposites (90-day goals)
Step 4 – Uncover the 30-day projects
This is where the majority of the work will take place. It will also be where discoveries will be made and benefits will be identified. In this step, we start to hammer out all the possibilities to solve the problem.
Step 5 – Build the task list
Looking ahead using goals and constraints
Our goals for 2019 and beyond
Hubstaff Tasks – We use this software to keep our tasks organized and track who is doing what. Tasks is a kanban board workflow that integrates with Hubstaff so you can streamline your work further. Its built for agile teams who want to prioritize work in sprints, and accomplish goals faster. Best of all, it's completely free for teams of up to five people.
Xmind – The maps in this post were designed using Xmind. This software is free and has most of the mind mapping tools we need.
Mindjet – Mindjet is one of the most useful mind mapping software available, with a well-rounded set of features. However, it's quite expensive.
Google Draw – This is a free web-based flowcharting program. It has less support than Google Docs and Sheets, but should accomplish your flowcharting needs.
SmartDraw – This is a desktop-based program, and a good tool for more complex flowcharts.
Sources:
https://www.indeed.com/career-advice/career-development/business-goals-definition
https://blog.weekdone.com/how-to-set-business-goals/
https://blog.hubstaff.com/business-goals/