We're not going to go that far, but we'll summarize by simply differentiating between content and raw data, which is likely the highest-value return we can get out of the question. How is content management any different from managing any other type of data?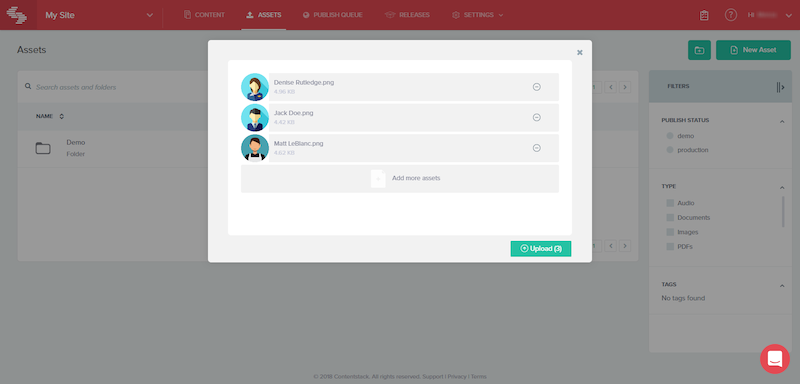 What is a content management system (CMS)?
A content management system (CMS) helps companies manage digital content. Whole teams can use these systems to create, edit, organize, and publish content. It acts as a single place to store content and provides automated processes for collaborative digital content management and creation using built-in (or designed) workflows. Different privileges and responsibilities are provided to individuals based on roles. For example, authors can post and save their work, but editors can modify and publish it. Administrators can do all these things as well as grant other people in the organization permission to update or revise content.
A CMS helps create and manage websites and website content using minimal technical overhead, so you can make better content instead of acting as a project or traffic manager. By providing an easy and cost-effective solution for content management, a CMS allows companies to manage and distribute their content without investing in a full-time content development team.
Types of content management systems (CMS)
Nearly every CMS is comprised of two parts—the front end and the back end. The front end is the part the user interacts with. It's how websites are visibly structured and styled. The front end brings HTML, CSS, and JavaScript together to deliver rich, interactive content that's styled to match your company's branding.
The back end of a CMS is the application that is used to post new content to a website. The process begins by accessing a web interface to easily add, create, and publish content to your CMS's front end. Rather than knowing HTML, CSS, and JavaScript, you create content in an interface similar to Microsoft Word. The back end then stores this content in the database and publishes it to the front end of the website.
Coupled CMS
While a coupled CMS is an all-in-one solution, the main distinction between it and a software-as-a-service (SaaS) CMS is that a coupled CMS requires dedicated web hosting to run. Although web hosting is relatively inexpensive, it's important to remember that a CMS requires installing and maintaining specific technologies to make the software functional.
Additionally, a coupled CMS will likely require that an administrator set it up and configure the system installation for ongoing use. WordPress is an example of a coupled CMS, as it offers a complete package for users to install, launch a website, and publish content moving forward.
SaaS CMS
A SaaS-based CMS is an excellent solution for companies who need a straightforward web presence, as it offers all the capabilities without any of the server or web-hosting overhead. It enables all kinds of users to quickly create websites, manage the content, and distribute it through digital channels.
Decoupled CMS
In a decoupled CMS, the presentation part of the website is "decoupled" from the back end. The delivery system sits between the presentation of the website and accesses the back end through an application programming interface (API).
A decoupled CMS is an advanced solution that offers greater flexibility to interact with the content created in the back end. For example, suppose an organization wants to use its library of content for a new purpose, such as mobile applications. In that case, a decoupled CMS is an appealing solution because it supports multiple, adaptable applications on the front end while keeping your content and information consistent in the back end.
Headless CMS
A headless CMS has only a back-end system that accesses a database and stores content with a custom-built, front-end web application. It offers greater flexibility than a decoupled CMS, but it also requires considerably more work than any other option. A headless CMS also usually requires a developer to design, create, and connect a front-end application.
A headless CMS is a good solution for organizations that need complete control and flexibility over how their content is accessed. It provides content storage and organizational capabilities while allowing for a custom application on the front end—whether a website, a mobile app, or some other front end.
Created by Humans via Editorial Process
Content is created through "editorial process." This process is what humans do to prepare information for publication to an audience. It involves modeling, authoring, editing, reviewing, approving, versioning, comparing, and controlling.
The creation of a news article, for example, is highly subjective. Two editorial teams, given the same information, might develop two completely different news articles due to the human factors involved in the editorial process. Whereas a computational function seeks to deliver the same output from the same input every time, an editorial process never quite does.
Despite significant advances in computing, these are not decisions a computer will make. These are messy, subjective, imperfect decisions that pour forth from the mind of a human editor sitting behind a keyboard. A small deviation in any of them (the proverbial flapping of a butterfly's wings) can spin a piece of content in an entirely different direction. Content is subjective and open for evaluation and interpretation. It has nuance. It is artisanal.
The editorial process is iterative—content is rarely created once, perfectly, and then never touched again. Rather, content is roughed in and refined over and over like clay on a potter's wheel, often even after being published. Content can change with the passage of time and the evolution of circumstance. What was relevant at one point might need to change or be withdrawn later.
Compare this process to the creation of the record of a retail sale. There is no editorial process involved with swiping your credit card across a terminal. Furthermore, the data created is not subjected to any other process, will not be reviewed and approved. It is not subjective, it is deterministic. The transaction happened in an instant, a historical record was created, and that's that.
The sales transaction is designed to be as repeatable and devoid of subjective opinion as possible. It will never be edited (indeed, to do so would likely violate a policy or law). It is cold, sterile, and inert by design.
Intended for Human Consumption via Publication to an Audience
Content is data we create for a specific purpose: to distribute it with the intention of it ultimately being consumed by other humans. Sure, it might be scooped up by another computer via an API and rearranged and published somewhere else, but eventually the information is going to make its way to a human somewhere.
If you strip away all of the technology and terminology that we use to describe information systems, what do you have left? A simple and utterly commonplace idea: Information systems help you talk to people who are not in front of you. 3
Our sales transaction from the prior section has no such destiny. It was created as a backward-looking record of a historical event. It will likely not be consumed by someone in the future, except in aggregate through reporting of some kind. It may be retrieved and reviewed individually, but only by necessity and likely on an exception basis.
Our news article, by contrast, was created as a forward-looking item to be published in the future and consumed by humans, through whatever channel (perhaps more than one). It might be repurposed, abbreviated, rearranged, and reformatted, but the ultimate goal for it is to be consumed and evaluated by another human being.
Our content has value in the future. It might be consumed for years (even centuries or millennia), and can continue providing value to the organization far into the future. Every time our article is read, or every time a new employee reads the payroll policy, there is a benefit attributed to the content creator.
Questions to Help You Choose the Right Content Management System
Unfortunately, we can't just give you a definitive answer on which of the leading types of CMS solutions is best for your organization — it depends on your business capabilities and objectives.
But what we can do is give you these questions that will help you start narrowing down your priorities and thus, which content management system is best for you:
How important is ease of use for your marketing team? How about for your IT team? Different CMSs are more and less easy for different types of users to operate. For example, a monolithic CMS is perhaps the easiest for marketing users to work with, while a headless CMS is probably the most usable for IT folks.
How much customization do you need — now and in the future? Some CMS solutions will be harder to customize, so be sure to consider how much work you want to do and even can do to customize your solution.
How important are flexibility and ability to scale? Do you need to be able to change up marketing extensions often? Do you need flexible content modules that enable omnichannel distribution? If so, remember that you're better off going with an API-first CMS.
Which resources do you have access to (a development team, etc.)? It's not advisable to choose a solution that you don't have the ongoing resources to support.
Sources:
https://www.oracle.com/content-management/what-is-cms/
https://www.oreilly.com/library/view/web-content-management/9781491908112/ch01.html
https://www.contentstack.com/cms-guides/what-is-a-content-management-system/
Content management
There are different types of content strategies that you might use depending on the type of content you're creating and the approach you are taking to creating that content. Since content management needs to align with content strategy, it's important to understand the different types of strategy and when to use each.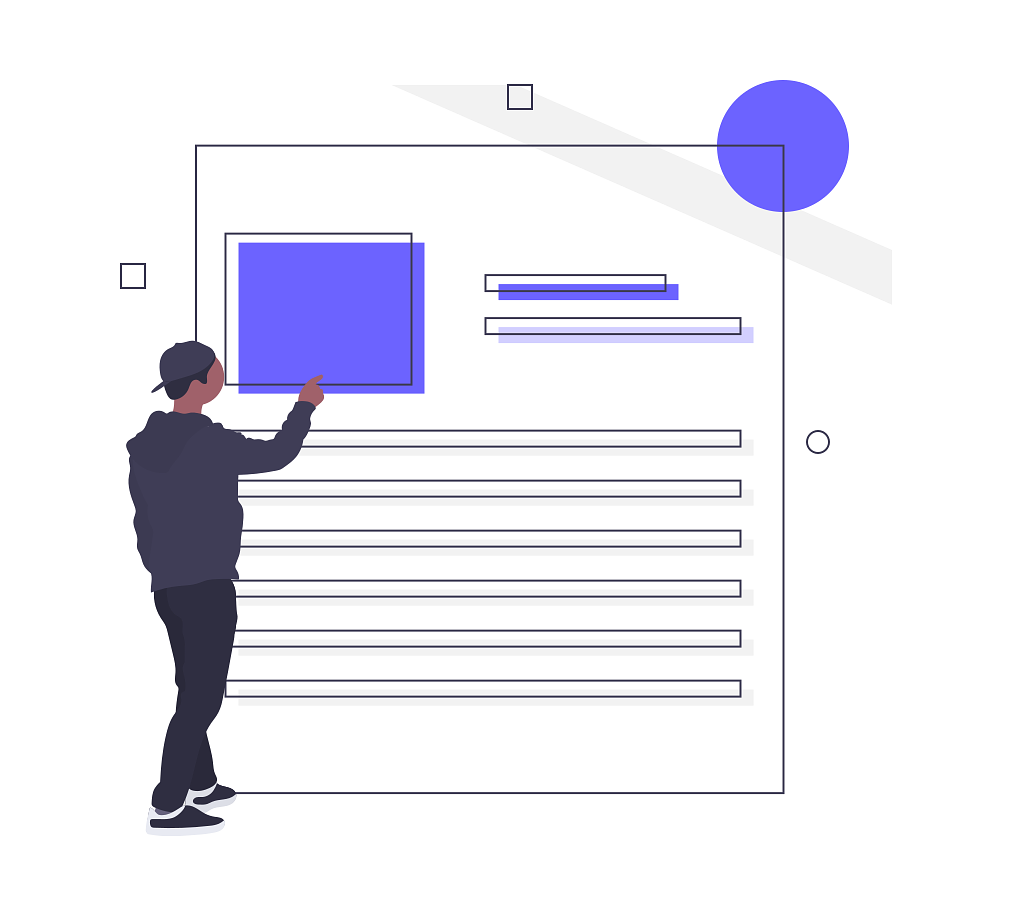 Content management definitions and distinctions
Content strategy
In short, content strategy is about planning and focuses on tying content back to audience needs and business goals. Broadly speaking, it's about the "'Why'" or the purpose of the content. As in, why create this content at all? What do you want to achieve?
Content governance
Content governance is about the governing, controlling, and maintenance of content. It's about following overarching guidelines and frameworks (which help with consistency of content at best and make sure you don't get embarrassed or sued at worst).
Content governance deals with inventories, ownership, style guides, policies, regulations, risk management, updating content, and accessibility. Content governance is the "What" of content. As in, what do you need to pay attention to? What does good content include? Governance is "doing the right thing" based on a documented definition of what the "right thing" is.
Content management
In contrast to governance, content management is the "How?" and "Who?" of content. It's about the way things are done and the people who are involved. It focuses on the day-to-day content production process and handling of content, from creation to archiving and updating.
Content management is about allocating the resources (people, processes, and technology) for content strategy and governance to take effect. This includes roles and responsibilities, workflow and accountability, storage, editing and approvals, and publishing.
Content Operations
Your content operations are all of the above, and more. It's concerned with everything that happens between content strategy and content delivery. Content operations encompass the people, processes, and technology needed to systematise, automate and scale content.
All organisations that produce content will have some form of content operations. But having effective operations is about improving and investing in your content. It's about assessing "where" your organisation is in terms of content operations maturity.
What Are The Different Types of Content Management Systems?
As digital became a major facet of brands, new customer channels popped up, content needed to be accessible and consistent on new channels, cross-departmental collaboration became more important, and providing individually relevant content to each customer became a focus.
The traditional CMS (sometimes referred to as a "coupled CMS") is perhaps the simplest in terms of layout and general functionality. With a traditional CMS, users create and edit their content using a WYSIWYG or HTML editor, and then the CMS displays the content acccording to the CSS used for layout.
The advantages of a decoupled CMS is down to the architecture that separates the front-end and back-end operations. That means content creators are free to simply plug information into the content manager on the back end and not worry about layout which is manipulated by the front-end system.
Information is delivered via an API down various channels rather than linked to a singular front end. Essentially, the API for a headless CMS is much more flexible for delivering information as it exists as a tool for any of the front-end portions to pull data from the back end.
5 Steps to Choosing a CMS Platform
[Step 1] Decide on Your CMS Vision: The most important question to ask yourself at the start of a CMS project is: "What am I trying to achieve?" With a critical look at where you currently are, and where you want to be, you can start mapping out which content, data, tools, and integrations you already have — and which you need — to build your vision.
[Step 2] Understand CMS Features: After determining what you want to achieve from your CMS implementation, it's time to start selecting a content management system that will align with this vision. Certain characteristics of a CMS can help to move your CMS project along faster and speed up everyday tasks.
[Step 3] Think About the Cost: A crucial part of any CMS project is the cost involved. This is certainly true for an enterprise content management system, which can amount to quite a hefty sum. Understanding the total fees associated with such a project means fewer unsavory financial surprises will come your way.
[Step 4] Calculcate Your ROI: A CMS is an investment and therefore should guarantee you returns. So it makes sense that your first consideration should be to work out how much budget could be justified for this project by calculating the return on investment.
What Are Examples of Content Management Systems?
As you begin to dive into content management systems, you'll soon learn that there are quite a few options on the market. While we're not going to cover all of them in this article, we are going to look at the four most popular solutions.
1. WordPress
When the average person thinks about WordPress, they often make the mistake of thinking that it's a simple personal blogging platform, rather than a full content management system that can handle even enterprise-level e-commerce sites. While the WordPress platform definitely did earn its initial fame as a straight-forward blogging tool, it has long since become a powerful content management system. WordPress is the CMS that runs literally millions of websites.
Creating in WordPress requires basically zero prior web development experience. Almost anyone with a keyboard, mouse, monitor, and internet connection can install it, start building a site and begin adding features and content within a few minutes. The huge number of design themes and plugins available also makes WordPress stand out from competing for CMS solutions.
There are, however, some negatives to using the popular platform. For example, even though the core is highly secure, because of its popularity it's a target for frequent hackers and bot attacks. Themes and plugins that are poorly coded will also bring additional security vulnerabilities to your site.
All things considered, WordPress is a wise choice for both newcomers and experts alike. WordPress remains a simple (but powerful!) content management system solution that will offer you a ton of power and control over your website, especially once you start looking under the hood.
And remember, WordPress is completely free to download and doesn't even try to sell you any premium options. Beyond that, a lot of website hosts provide a pre-installed or one-click install WordPress option, such as with Liquid Web Managed WordPress Hosting.
2. Joomla!
The platform has cultivated a large community of users that create themes and extensions that work to bolster the functionality of Joomla! Joomla! may be an option for website developers that can't find the level of control they want in the WordPress environment.
Most Joomla! users are running highly professional business sites with large development teams working behind the scenes. It's probably not the best option if you're just starting out or if you're working alone.
3. Drupal
Drupal was first released in 2001 and is far and away the most advanced content management system on our list in terms of technical demands. It's an ideal solution for skilled developers that want complete control over the sites they build while receiving little technical guidance.
As you've probably guessed, Drupal is most suited for ambitious, highly advanced sites. It's extremely versatile and allows developers to create nearly any kind of website they want, with almost zero limitations.
4. Magento
If you're not building an e-commerce site, Magento isn't for you. But if you are, it's worth comparing side-by-side with WooCommerce for WordPress. If nothing else, it may convince you that WordPress is going to give you more overall customization abilities than Magento.
What Is the Best Content Management System?
Need even more reasons to check out WordPress? Check out this in-depth article on the 15 reasons why WordPress is such a great solution for websites of all shapes and sizes, from small personal blogs to enterprise e-commerce solutions.
Now that you have a better understanding of content management systems, which one is the best one for your project? Why not start working on your project today by installing the WordPress content management system on your chosen host? Your completed new website may be just a few days away!
Kristen has been writing tutorials to help WordPress users since 2011. As marketing director here at iThemes, she's dedicated to helping you find the best ways to build, manage, and maintain effective WordPress websites. Kristen also enjoys journaling (check out her side project, The Transformation Year!), hiking and camping, step aerobics, cooking, and daily adventures with her family, hoping to live a more present life.
Sources:
https://gathercontent.com/blog/what-is-content-management-advice-for-managing-content-strategically
https://www.bloomreach.com/en/blog/2019/content-management-system
https://ithemes.com/blog/content-management-system/
Content management
Many popular CMS options like Drupal and WordPress have started offering plugins that make it easy to uncouple these traditional CMSs. With a decoupled CMS, developers can create API-first systems that can deliver content to just about any user endpoint.
Content Management
Content is at the heart of every business and industry today. In life sciences, it's the clinical trial results that make a difference in people's lives. In financial services, it's a home loan application protected by regulatory requirements. In the public sector, it's a permit for a new city park.
It's all incredibly valuable, and it's all content. When Allstate builds a mobile app so customers can autonomously submit claims at the scene of an accident, those customers are creating content. When International Rescue Committee staff land at a crisis location and contact the intranet in the cloud for critical information, they're accessing content. There isn't an industry today that doesn't rely on some sort of content, which is why content management has become such an important strategy in all kinds of organizations — from businesses to nonprofits to government entities.
As you can imagine, all of this content can be tricky to manage — but It also has a lot of potential. Companies have many tools and strategies to en sure their content is organized, valuable, and compliant. Let's look closer at content management as a whole, why it's so important, and how you can simplify it.
What is content management?
Content management is the process of organizing, consolidating, and collecting information in its various forms, such as documents, multimedia files, and design files. Nearly anything you can save on your computer is considered content. The process of managing this content occurs through a variety of programs, including content management systems and content creation tools. There are many different roles involved in content management, such as:
Enterprise content management platforms are especially important in highly regulated industries, such as healthcare and finance. Often, these organizations need extensive transparency and traceability to abide by their respective regulatory agencies' guidelines. Other businesses that benefit from strong content resource management are those in manufacturing and research, where clear guides and instructions are critical to worker safety and product control, and editorial businesses, which rely on the repository of data that makes up the business model.
Structured vs. unstructured content
IT professionals often use the term content management to describe the key capabilities needed to manage unstructured content. Let's take these two concepts apart — "manage" and "unstructured content" — and explore why content management has become a nearly $11 billion market .
Unstructured content typically refers to content that doesn't fit into neat columns and rows. This might include PDFs, presentations, and documents, along with video and audio, which have exploded in use thanks to things like call center recordings and web conferencing video. The volume of unstructured data has already reached unmanageable levels, and the IDC predicts that 80% of worldwide data will be unstructured by 2025.
Content management became a critical need identified in the late 1990s . Solving core automation challenges for the back office, such as accounts payable, contracts management, invoice processing, and HR administration, called for managing information-related processes , w hile also controlling legal and compliance risk. It was critical to ensure the right information stayed in the right hands so that it was easily auditable and compliant with regulations. This need correlated with the rise of enterprise content management (ECM) systems in the late 1990s, where on-premises systems were used to help manage content around key processes.
Th e growing volume of unstructured content presents challenges for businesses , especially when multiple disparate systems are being used to deliver the content. As pointed out in Solutions Review , unstructured content can't be easily stored in a database and has attributes that add to the difficulty of search ing for, editi ng, and analyz ing it. These factors and others make the management of unstructured content an especially important concern . The author of that Solutions Review article points out that if your organization struggles to manage unstructured content now, the problem will worsen in the future.
What Are Some Examples of CMS Platforms?
Joomla and Drupal offer a more labor-intensive experience, which provides more customization potential but often requires a higher degree of technical knowledge. On the other hand, Squarespace and Wix have a very beginner-friendly approach to design and content management but are limited in flexibility and customization options.
If you're looking to build an e-commerce website, both Magento and Shopify cater to online business' needs. Magento is an Adobe product with sophisticated e-commerce options, while Shopify is a solid all-purpose alternative that can be upscaled easily. WordPress users can set up an online store in under an hour with the WooCommerce plugin.
Related: WooCommerce vs. Shopify: An In-Depth Guide
7 Must-Have CMS Features
A CMS can provide many valuable tools for your web development projects. Creating dynamic websites with a CMS can require some specific features, however. Here are seven essential elements to look for in any CMS.
1. Security
While a CMS has almost infinite utility, it can also easily cause you some security issues. This is mostly due to the interactions taking place between the system and web browsers, along with plugins and themes that add third-party code to your site.
To help combat this, WordPress has initiated automatic background updates for minor releases. This improves the update process for users and means that maintenance and security improvements don't lapse and cause unnecessary vulnerabilities. Whatever CMS you're using, you'll want to check its security options to ensure that you have the protection you need.
2. Multilingual Functionality
You may have heard the term "localization" used in reference to making your website translation-ready. This is a process handled in your CMS and database, which makes it possible for you to offer your site in different languages.
3. Content Distribution Options
To find out what other options are available, you'll want to look into the Application Programming Interface (API) capability of your chosen CMS. This is a component that enables your database and CMS to distribute content to endpoints such as mobile apps, social networks, smart devices, and more.
Related: Keep Your Content Marketing Fresh by Repurposing Old Blog Posts
4. Search Engine Optimization (SEO)
Related: Take Your Content Strategy Up a Level with a Content Audit
5. Support Options
Many of the CMS options we've listed are open source. This means their base code is available for free. There are ups and downs to this type of software. One key benefit of using an open-source platform is that there is usually a robust user community that supports the CMS' development.
For example, WordPress has a very active global support community. Knowledge bases and web forums are plentiful if you have questions. Alternatively, if you want a more dedicated support option, you can hire web managers or look for a web host that can fully manage your website's needs.
6. Responsive Design
It's also smart to get a firm grip on the differences between mobile-friendly, mobile-optimized, and RWD. You'll want to look at how adaptable any given CMS' available themes are, and whether you can manipulate your Cascading Style Sheet (CSS) to set responsive breakpoints.
7. Seamless Integrations
We mentioned APIs earlier, but it's worth revisiting them here. A CMS solution with a robust API means you'll be able to connect your content to many different applications. This includes social media platforms, mobile devices, and more.
You'll also want to look at how open your CMS' API is. For example, WordPress continually adds new actions, hooks, and filters to its API. This opens up ways for developers to leverage the CMS for more than just placing content on a web page.
Related: How to Build an Awesome Ecommerce Store with the OceanWP Theme
Sources:
https://www.box.com/resources/what-is-content-management
https://www.dreamhost.com/academy/what-is-a-content-management-system/
https://themeisle.com/blog/what-is-a-content-management-system-cms/